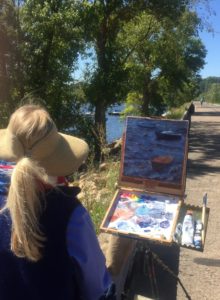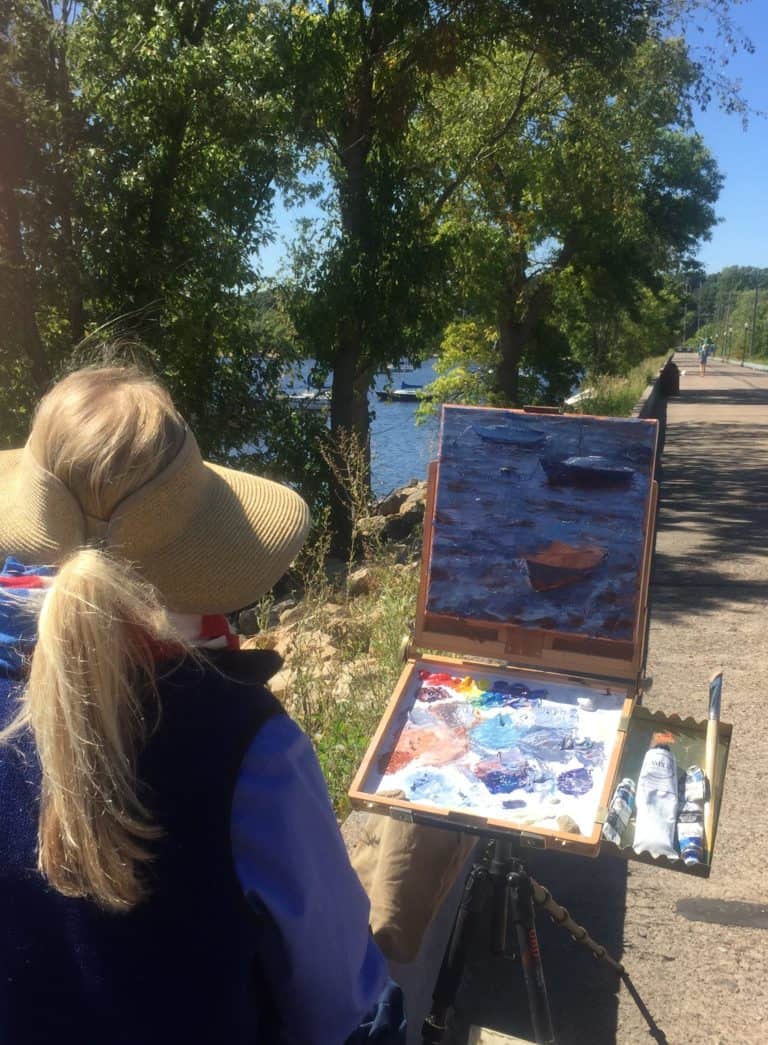 Here's where you'll be able to find me this season.  
You can also see my work at Spatial Effects Gallery in St. Paul, MN and both Dunn Brothers Coffee locations in Hudson, WI.
April 1, 2022 – April 1, 2023, "Urban Life in the Bold North" (selected works). Minneapolis – St. Paul International Airport, Concourse C. Link
Competition Week: April 20 – April 29. There are two paint-outs with judging and sales every day.  Click here for locations and times.
Pop-Up Gallery: April 23-29 at Harmonie-Verein. 12-6 pm
Award Presentation: Saturday, April 29 – 11:30 am. Final Sale 12:00 – 5:00 pm
More coming!  Still working out my summer schedule!
Check back to see the Art Fairs I'll be participating in once we're closer to the season.