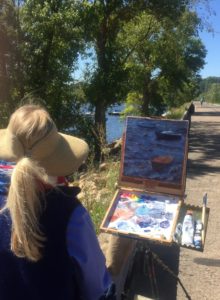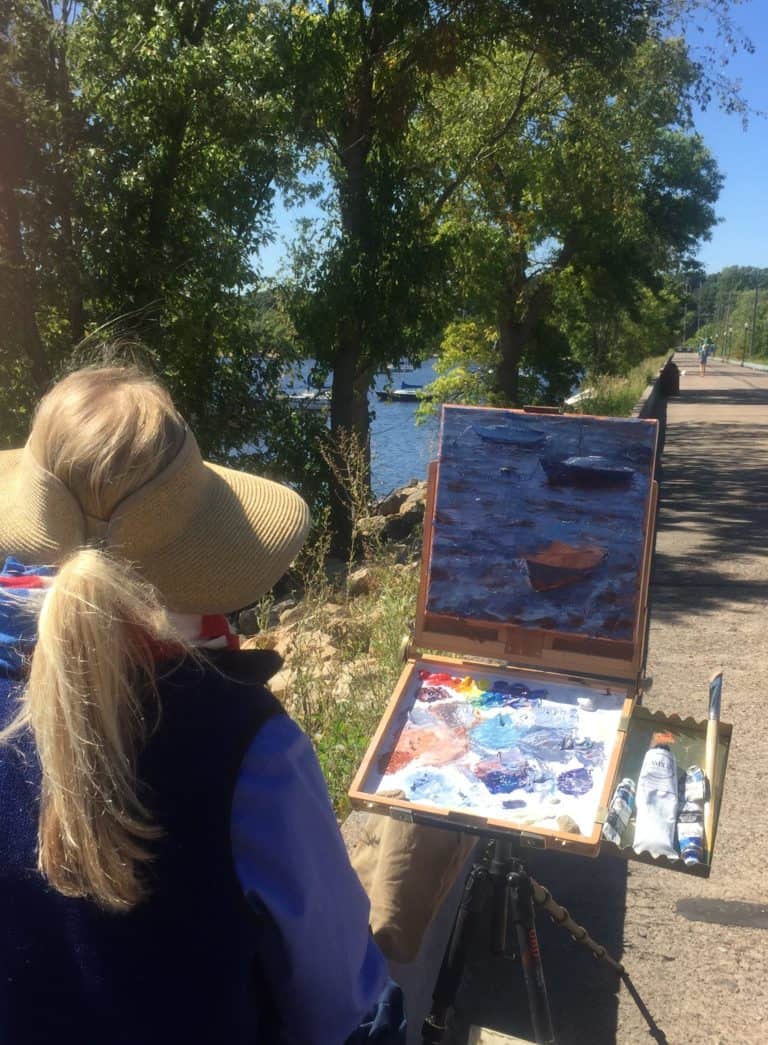 Below are the different events where you'll be able to see my work or take-in a workshop.  You can also see my work at Spatial Effects Gallery in St. Paul,MN and Dunn Brothers Coffee, 529 Second St., Hudson, WI.
April 1, 2022 – April 1, 2023, "Urban Life in the Bold North" (selected works). Minneapolis – St. Paul International Airport, Concourse C. Link
April 1-29, "Plein Air Award Winners Exhibition" (5 pieces) – Group exhibition at Plymouth Arts Center, 520 East Mill Street, Plymouth, WI. 

Opening Reception: Friday, April 1, 5-7 pm. 

Link
HOW TO MIX THE EXACT COLOR THE FIRST TIME – By the end of this all-day workshop you will be able to mix any color you want with only 7 pigments.  We will start by discussing the underlying physical and chemical properties of paint and light so that you will understand color mixing on a molecular level.  Then we will take an in-depth look at the individual concepts of hue, saturation, value, and temperature.  This section will be mostly hands-on that your fingers,  brain, and eyes all understand and work together in the color mixing process. During this time you will be creating your own color wheel and value scale (materials provided) which will be great tools to reference later.  Lastly, I will challenge you to put all the skills you just learned to the test.  You will amaze yourself at the mastery and control you now have over your color mixing!

·

      

Saturday, July 23, 2022.  

·

      

9 am – 4 pm with one hour lunch break (bring your own lunch). 

·

      

Lakefront Park, Hudson, WI. 

·

      

$150 (materials included).  Class size limited to six. 

·

      

Email me to reserve your spot: [email protected]

 
Competition Week: June 11-25. First Glimpse and Award Reception: June 24. Quick Paint: June 25. Exhibition: June 25 – August 8. Red Wing Arts Association, 418 Levee Road, Red Wing, MN 55066.
Competition Weekend: August 19-21, Paint the Town: August 20, Awards Reception: August 22, 6:30 – 8:30 pm. Exhibition: June 1 – August 28. Seasons Gallery, 401 Second Street, Hudson, WI. 
 Competition Week: October 2-8. Quick Paint: Oct. 4, Nocturne Paint: Oct. 5, Sale: Oct. 6-7. Dubuque, IA.