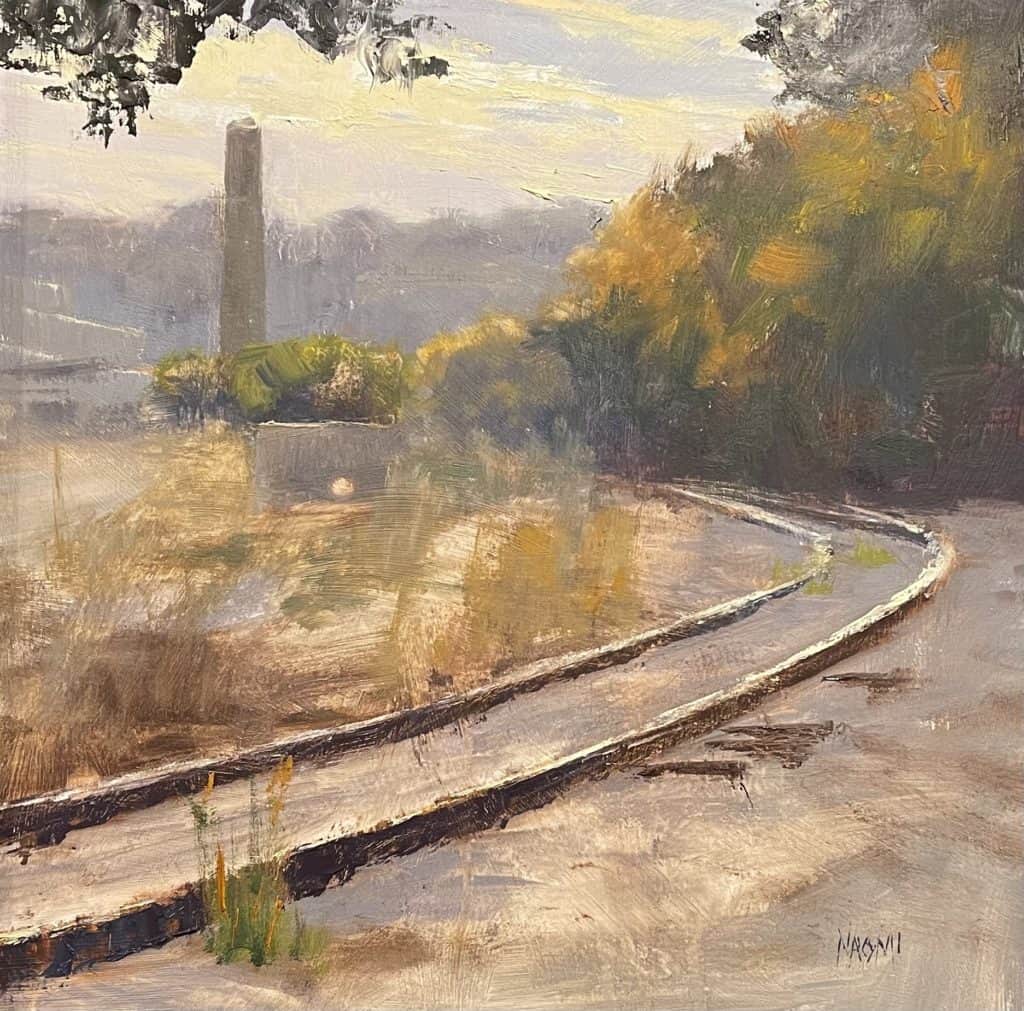 Happy Thanksgiving, my dear friends!  I hope you had a wonderful fall. Here's my Fall 2022 Newsletter:
My "baby" girl (who's portrait is featured in this season's blog article) just left for college.  My son went off to college last year, and now my daughter this year.  To be honest, I was a hot mess with all these emotions at the beginning of fall.  I'm thankful that I have my art to focus on which is why I loaded my schedule with back-to-back plein air events.  (I posted a summary of each event in the section below.)  It was a truly exhausting couple of months, but was just the thing I needed to adjust into empty-nesting.  Now I'm so glad to be back home that I don't even mind that there are no kids around!  Plus, they just came home from college for Thanksgiving weekend; so at the moment, my heart is full. 
My plan for winter is to work on a new series that has been tumbling around my brain.  I don't want to share too much until I experiment and see if I can get it to look like it does in my head.  But before I can start, I have to clean up my studio.  It's a complete mess that has me blocked.  I'm also heading to Florida for a few days next month to collect more studies for this project.
Here's What Has Happened Since the Last Newsletter:
PLEIN AIR HUDSON, Hudson, WI
Best of Show: "Where Silas Sleeps" 14" x 24" oil on canvas panel.
2 Purchase Awards
5 of 6 paintings sold
Hosted by Seasons Gallery
Image: "Where Silas Sleeps" (sold)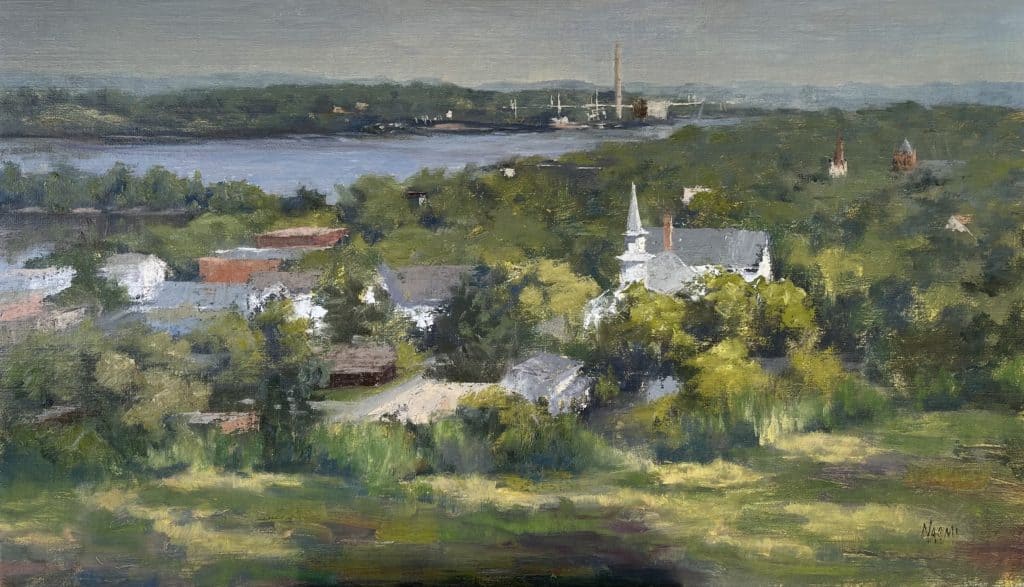 UPTOWN ART FAIR, Minneapolis, MN
Three days—1st day was burning hot, 2nd day was raining, 3rd day was finally nice weather
11 paintings sold
Met really cool people!
Image: booth shot from that weekend.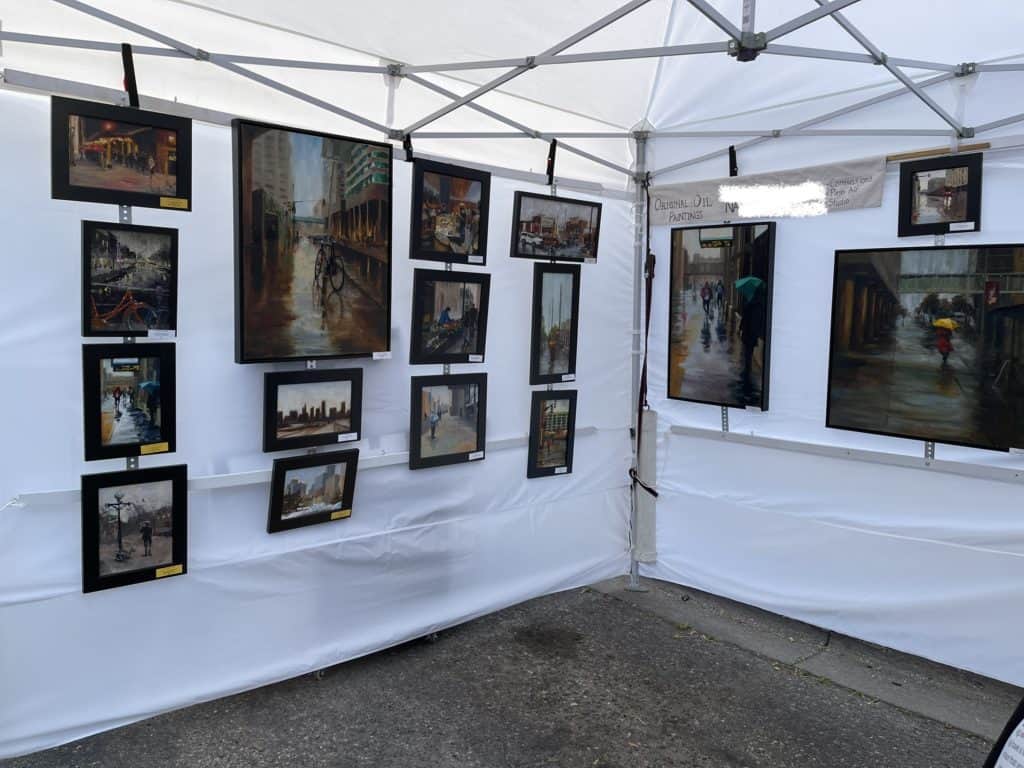 PRAIRIE LAKES PLEIN AIR,
Battle Lake, MN
Sold 1 of 2 paintings
Hosted by Art of the Lakes Gallery
 Image: "Henning Skyline" (sold) – The Henning newspaper wrote a small article on me because I happened to setup right outside their office to paint this piece.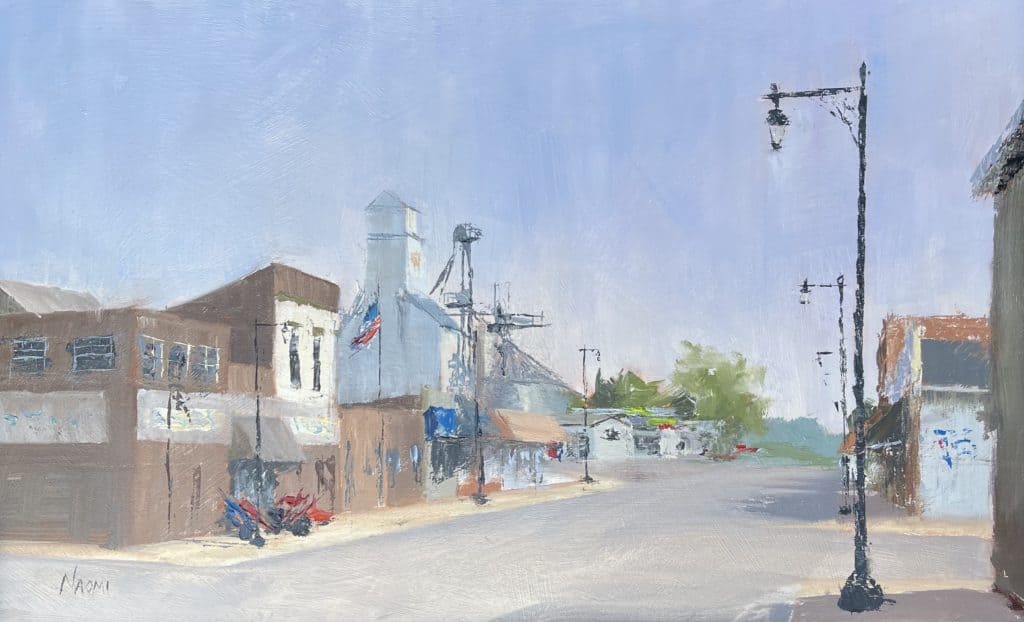 BETWEEN THE BLUFFS PLEIN AIR,
La Crosse, WI
Merit Award, "The Not So Muddy Mississippi", 12″ x 12″. 
3rd place Quick Paint, "Leaving Grand-dad's". 8″ x 12″.
1 of 4 paintings sold
Top Image: "The Not So Muddy Mississippi" (available)
Bottom Image: my quick paint setup with "Leaving Grand-dad's" still on it. (available)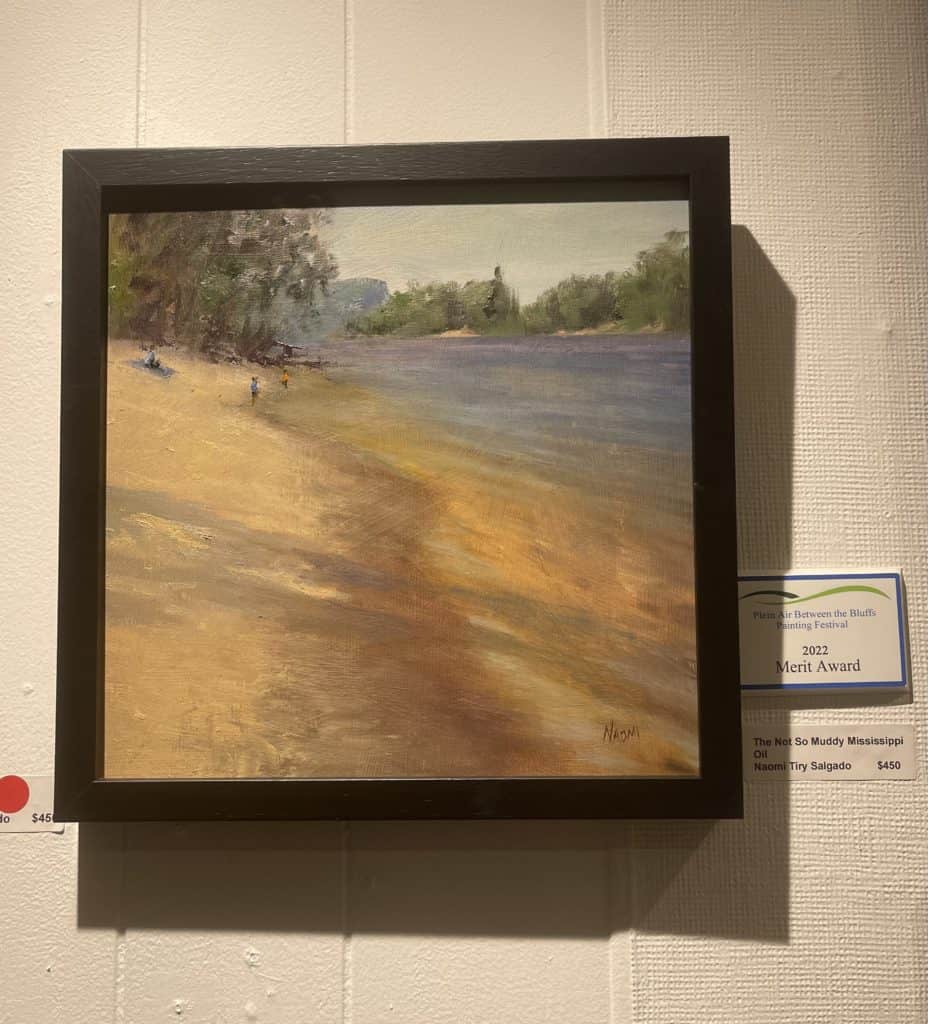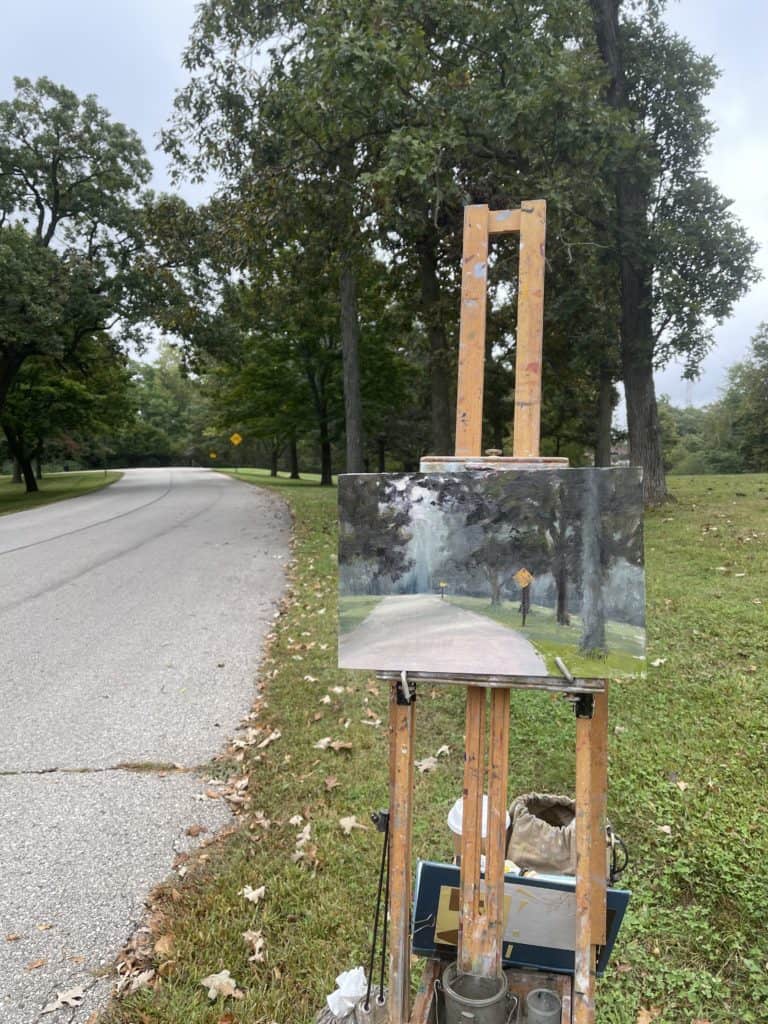 BLUFFSTROKES PLEIN AIR,
Dubuque, IA
1st place Quick Paint, "Making Shot and Flattening Pennies", 12″ x 12″.
3 of 7 paintings sold
Image: "Making Shot and Flattening Pennies" (available)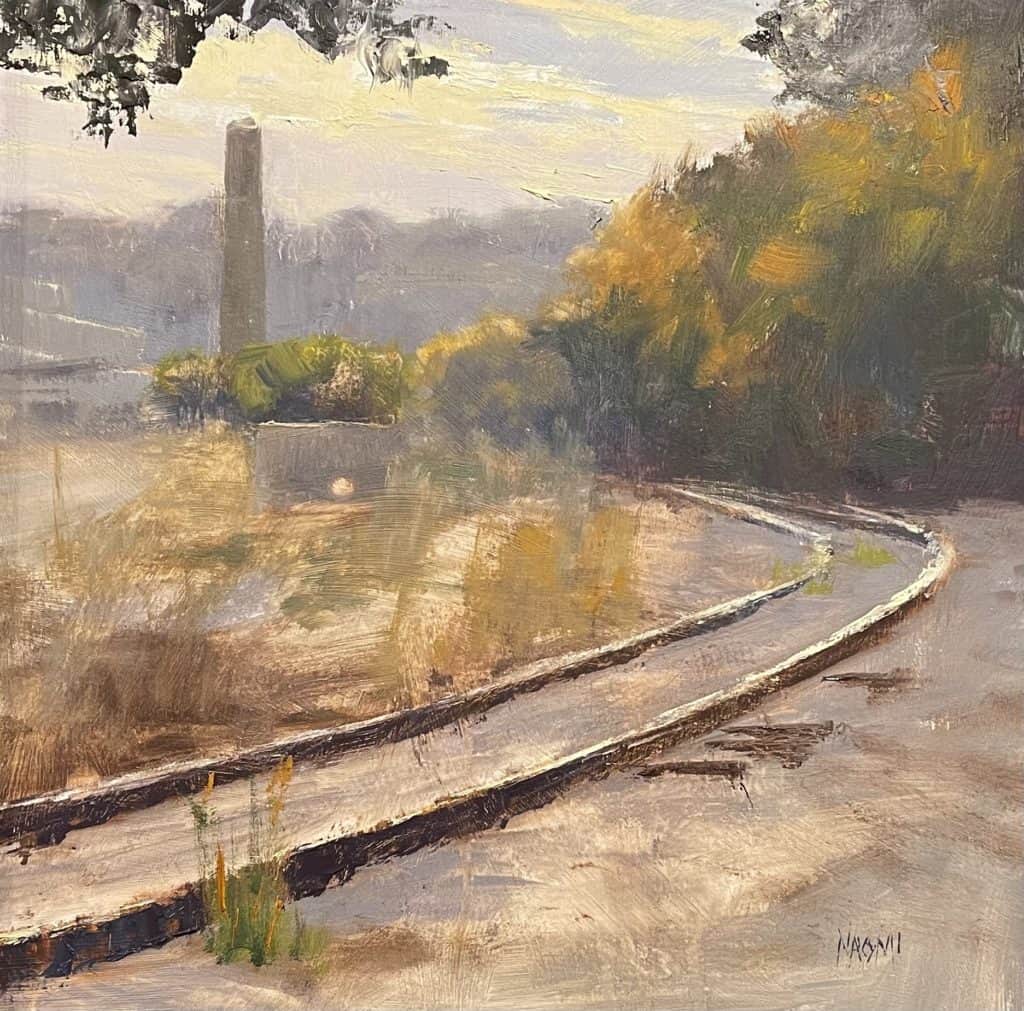 PAINT THE TOWN IN FALL COLOR,
Plymouth, WI.
Honorable Mention "Flutter, Hum, Buzz", 12″ x 12″.
People's Choice "Future WI Cheesemakers"
2 of 5 paintings sold
Hosted by Plymouth Arts Center
Top Image: "Flutter Hum Buzz" (available)
Bottom Image: "Future WI Cheesemakers" (sold)