Idealism vs Realism – Are You Greek or Roman?
This blog post is really about the great debate between the Ancient Romans and Greeks regarding Idealism vs Realism. Random conversations with strangers while out plein air painting triggered these thoughts.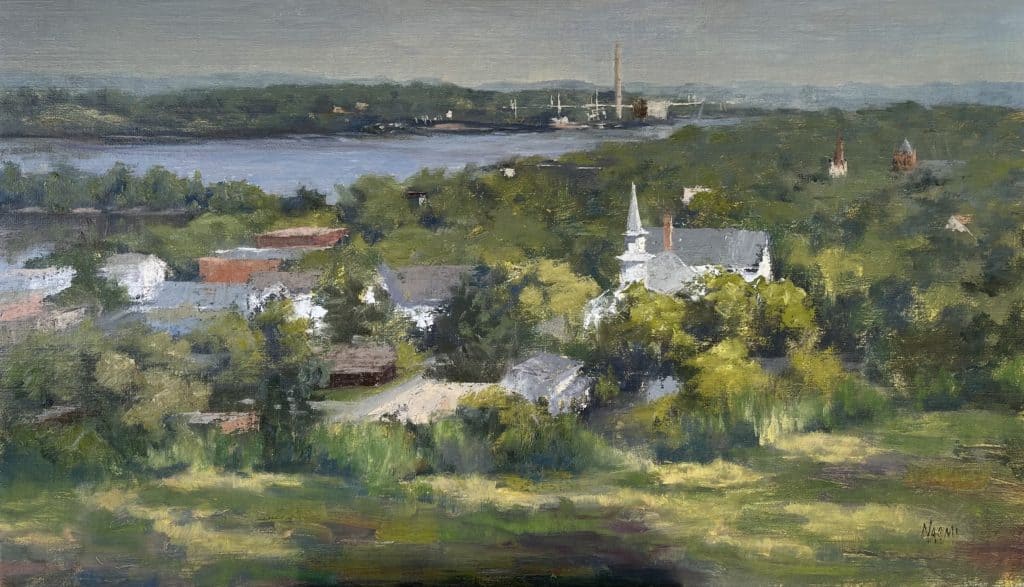 "Where Silas Sleeps". 14"x24" oil on panel. Available at Seasons Gallery, Hudson, WI.
I love it when people chat with me while I'm out plein air painting! (Well, as long as I'm not competing in a timed competition… but I digress). I was working on the above painting entitled "Where Silas Sleeps" at the overlook in Prospect Park, Hudson, WI when I had two memorable conversations.
The first interaction was an older lady who mentioned how the landscape would look better if the ugly power plant and bridge weren't in the background. She had a point, the landscape always looks better when it's as pristine as the day it was created. However those particular features make this area a comfortable place to live. We hardly ever deal with power blackouts and the new bridge makes crossing the St. Croix River a breeze. More likely, she was hinting that I shouldn't include those features in my painting. However, if they weren't there, the painting would no longer be set in location because those distinctive anchor points would be missing.
A little bit later, a little girl dropped by with her grandpa and thought my painting would look better if I had included the large dead tree in the center foreground of the painting as it is in real life. Even though the dead tree really is there now, I chose to leave it out of my piece because it would overwhelm and detract from the focal point, and will likely be gone soon anyway. It's also not needed to place the viewer in that location.
Neither of these opinions bothered me. In fact, I found them quite fascinating. These conversations started me thinking about how these two opinions are at opposite ends of the spectrum in representational painting—idealism on one side and realism on the other.
What is Representational Painting?
Representational painting is painting a subject in a recognizable way. While the piece of artwork doesn't necessarily have to be realistic, it does have to be a scene that can be described with nouns. In contrast, the opposite of representational painting is complete abstraction. A piece of art that can only be described with adjectives and adverbs.
Idealism vs Realism
The older lady valued idealism while the young girl valued realism. This debate is as old as art itself. In fact, the Ancient Greek and Roman cultures had their preferences as well. Though they didn't leave behind blog posts like this one so we could know what they thought, they did leave us their artwork for us to study and compare. Not many Greek or Roman paintings remain through the centuries (other than the Roman frescoes of Pompeii). Yet we do have plenty of sculptures from each culture, so we are able to compare and contrast this form of art.
Ancient Greek Sculptures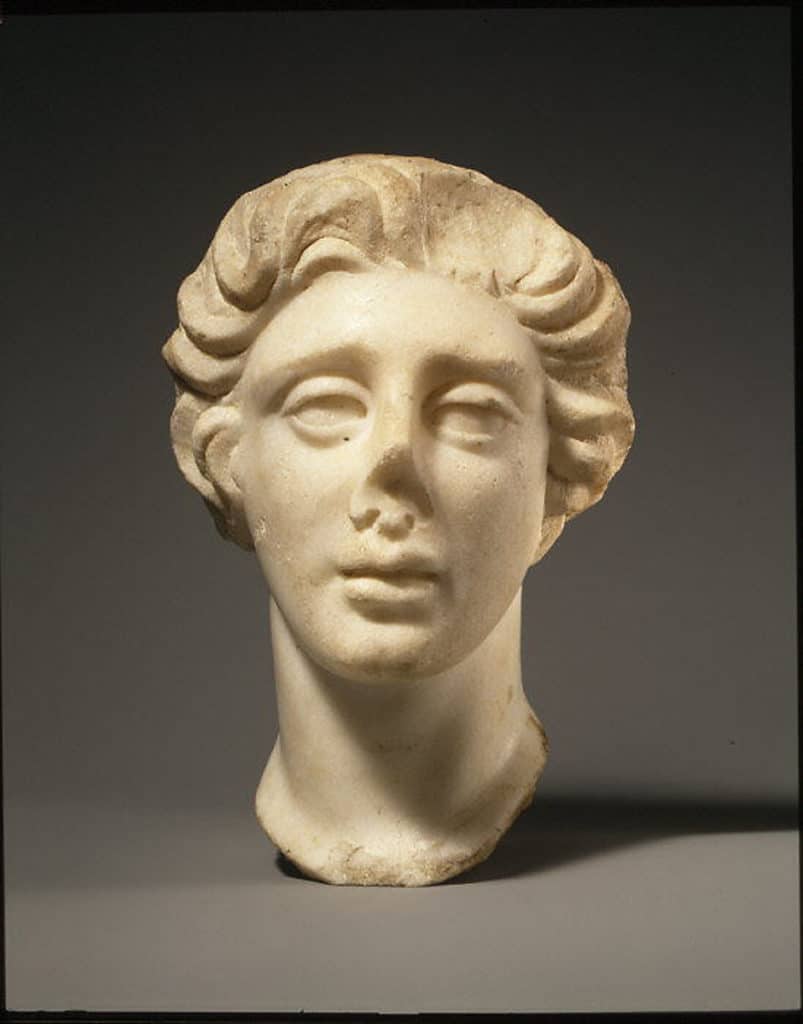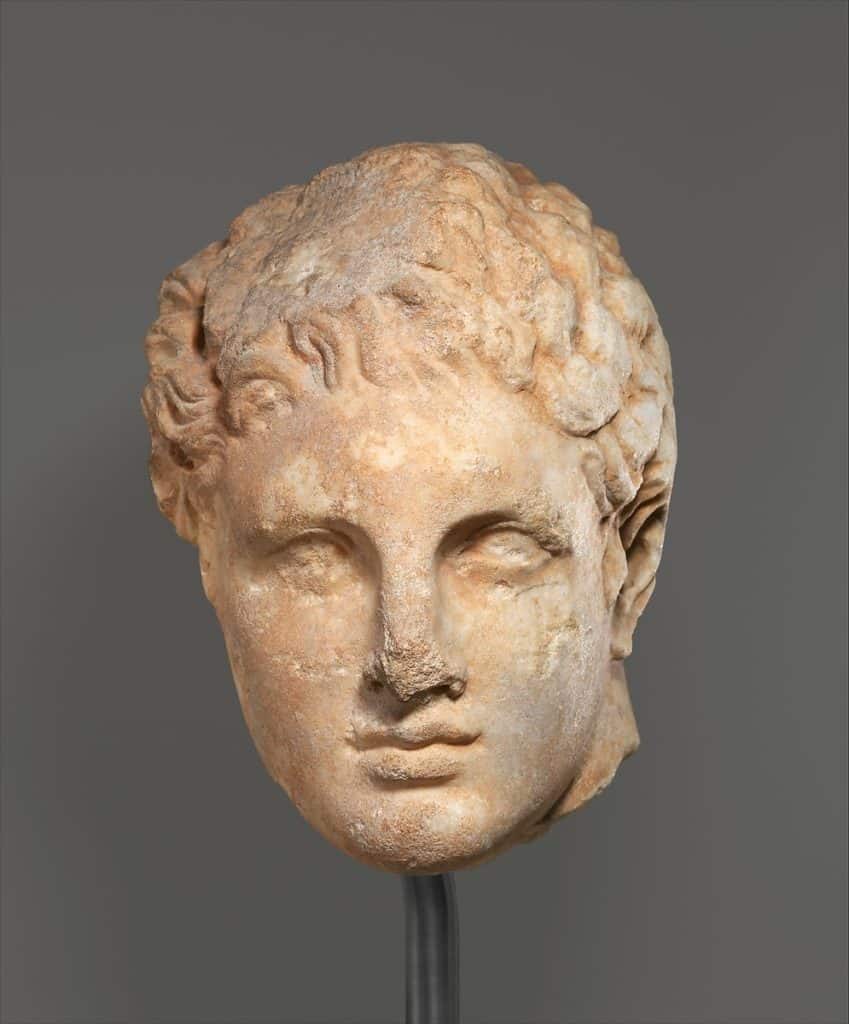 As you can see, the Greek artists idealized the facial features of each sculpture to a point where every statue looks like they hired the same model—a young person with standard proportions and no distinguishable features. The Greeks cared more about idealism—making sure the artwork fit the ideal beauty (what the culture determined it to be at that time), to the sacrifice of reality.
Ancient Roman Sculptures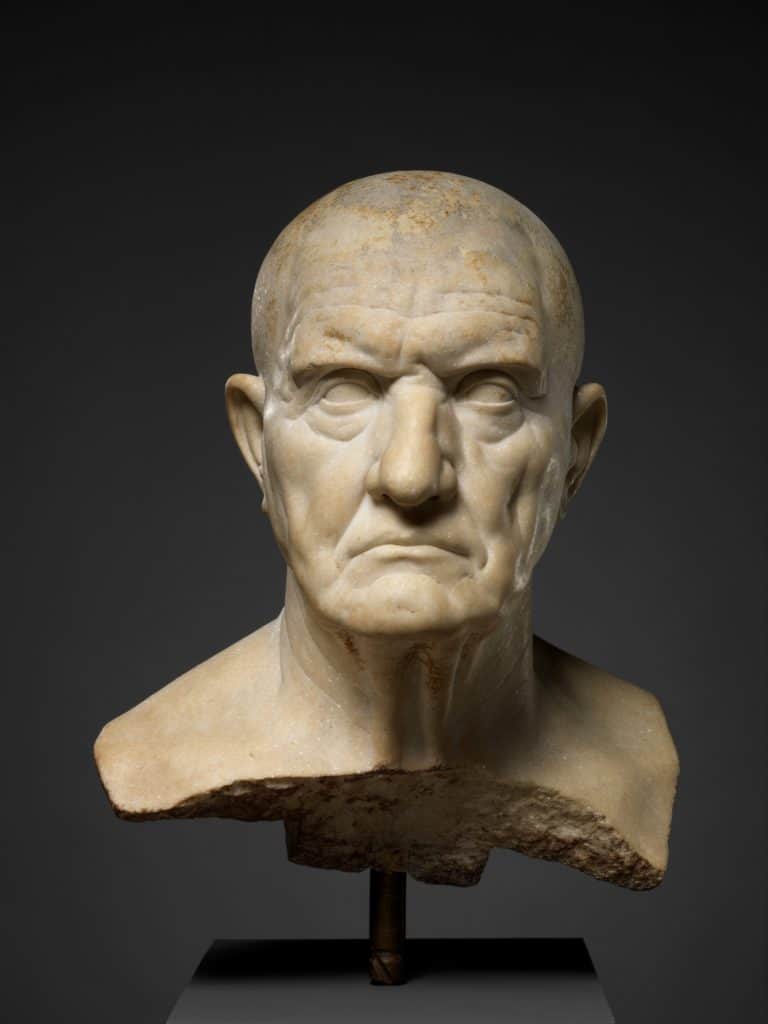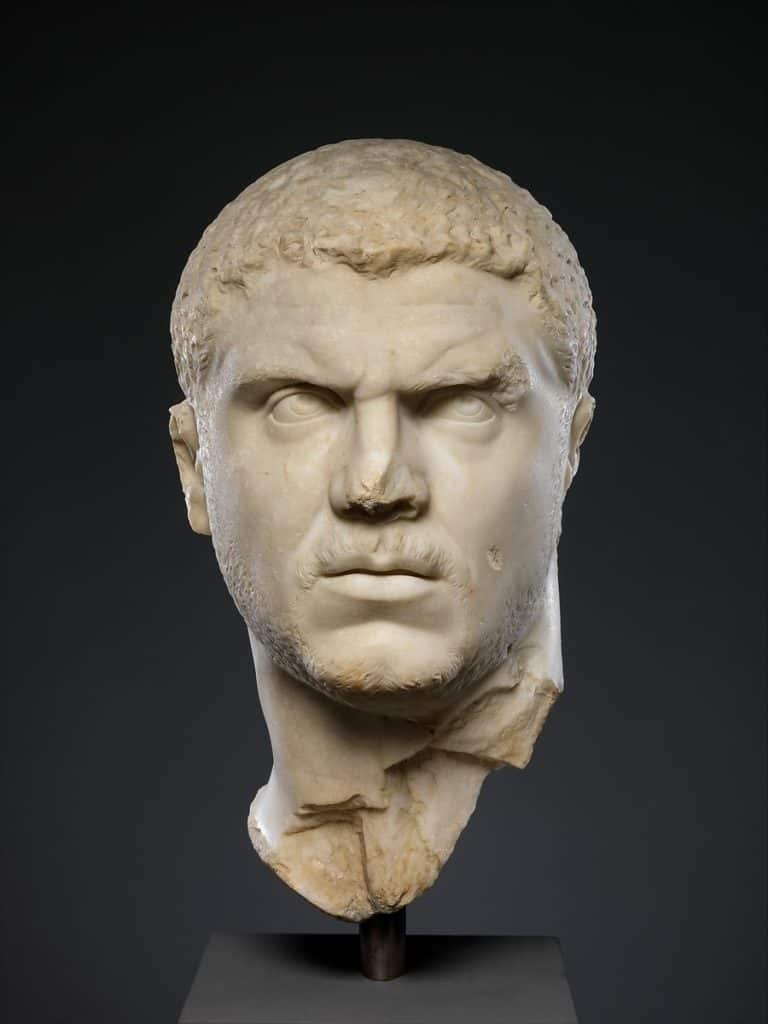 The Roman artists didn't care if their models had a protruding forehead, large nose, or lots of wrinkles. They sculpted what they saw for likeness' sake. The Romans cared more about realism. Their artwork documented the good, the bad, and the ugly. While they wanted their piece to be beautiful, they cared more about reality than fitting a certain prescribed ideal.
Are You Greek or Roman?
Where do you fall on the idealism vs realism continuum? If you were to stand at the Prospect Park Overlook and paint your own painting, would you include the distant power plant and bridge? How about the dead tree in the foreground? Do you prefer art that transports you to an ideal, utopian place of perfection? Or do you prefer art that roots you to the reality that exists, with all its imperfections? In other words, are you more Greek or Roman? Good thing there's room for both!